Band: Upcoming Events

Wild Fungi Feast Winemaker Dinner
Wednesday, November 6, 6:00pm
Crush Italian Steakhouse
Wine Club Members, please call 707-485-0322 for tickets and reservations.
Non Club Members please call Crush directly at 707-463-0700

Join us for our Wild Fungi Feast Winemaker Dinner at Crush Italiam Steakhouse, featuring a five course mushroom-inspired menu paired with BARRA of Mendocino and Girasole Vineyard wines. Tickets are $75/person ($65/person for wine club members) plus tax and gratuity. Seating is limited; reservations required.
Feast Mendocino
Saturday, November 9, 10:00am-5:00pm
BARRA of Mendocino Tasting Room

Stop by the tasting room for some wild mushroom fun and wine tasting! Savor one of Martha Barra's delectable mushroom dishes specially paired with our award-winning wines.
CORO Mendocino Zin-Fest
Due to the extreme hardship many have suffered these last few weeks, Consortium Mendocino has moved our ZinFest celebration to April 3, 2020! If you have questions please call 707-272-8815.

Holiday Wine Sale and Gift Fair
Saturday, November 16, 11:00am-5:00pm
Sunday, November 17, 11:00am-5:00pm

Local artisans, sale wines, holiday cheer and mushroom treats. Don't miss out on our biggest wine sale of the season, celebrate the almightly mushroom, and check some holiday shopping off your list early! Happy Woman Jewelry/ Whispering Peace Candles/ Mi Distinctive Tastes/ Tara's Handicraft/ Wine Country Décor and More/ Claudia Flood Art/ Bluebird Jewels/ Elliot Little Photography/ Odin's Organics/ Susan Ross Designs/ Handmade for Me/ Cheryl and Laurie/ Humane Society of Inland Mendocino

Christmas Tree Lighting
Friday, December 6, 5:00pm-8:00pm

Wine tasting, holiday shopping, crafts for the kids, live music, homemade holiday treats, candle lighting ceremony and more. Don't miss out on this cherished community event. Free admission and the whole family is welcome!

Fundraisers / Non Profit Events at BARRA of Mendocino Winery
Mendocino County Farm Bureau Brunch - November 3rd
100 Women Strong Networking Fundraiser – November 7th
Mendocino CASA - Sips, Eats and Sweets - November 10th
Good Farm Fund Winter Feast - December 10th
New Release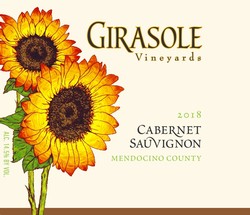 2018 Cabernet Sauvignon
Enjoy this new vintage today!