history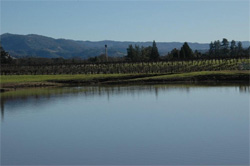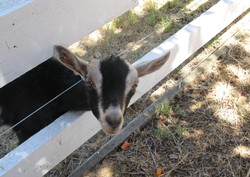 Charlie Barra planted the home ranch, Redwood Valley Vineyards, in 1955. Today, the Barra family farms over 300 acres of organic varietal wine grapes. Sitting on the benchlands above the headwaters of the Russian River in Mendocino County, the home ranch shares the land with five ponds, open space for wildlife and pasture for smaller animals. All water used for irrigation and frost protection is from winter run-off from the pristine watersheds that surround the vineyards.
In the early stages of developing the ranch, Charlie was instrumental in changing the method of picking grapes, going from wooden lugs carried by pickers to large metal gondolas which were taken into the field on trailers and then loaded by forklift on trucks to go to the winery. He was one of the first grape farmers in the North Coast of California to use water for over-head frost protection, a system developed in Israel and Germany in the early 1960's.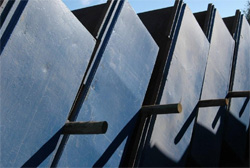 Charlie also fought for many state regulations that changed the way growers were paid for their grapes, worked for creation of the first appellation in the United States, and served for forty years on the board of directors of the California North Coast Grape Growers Association with the goal of enhancing the economic climate for the entire California wine industry.