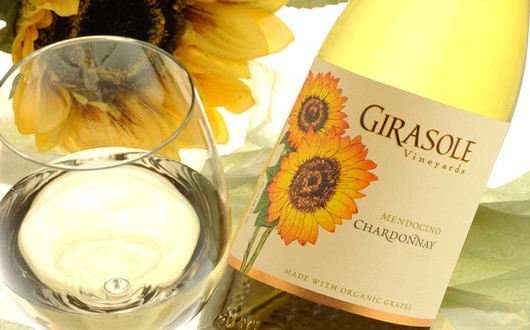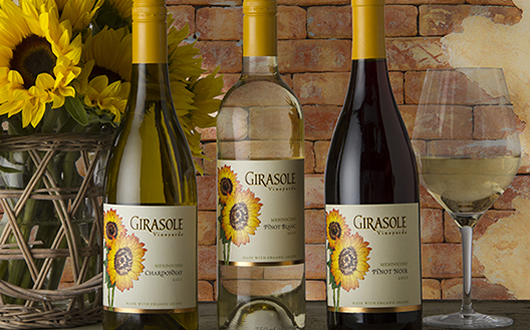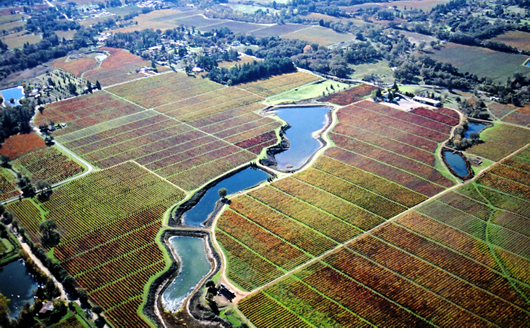 Shop Our Wines
Delight your palate with our premium wines made from organically grown grapes
Shop Our Wines
Join Our Mailing List
Sign-up for our mailing list to keep up to date on new releases, special promotions and more!
Thank you to everyone who has reached out to check on us during these terrible fires. We wanted to let you know that we are all safe. We have seen the fire across the valley from us, but the winds from the west blew the fire east into Lake County and beyond, so we have escaped the losses in our immediate area. Our thoughts and well wishes are with all the amazing fire fighters that have been working so hard, as well as all of our neighbors to the east of us.

Girasole Vineyards (pronounced jeer-uh-so-lay) wines are made from certified organic grapes grown on the rolling bench lands of Redwood Valley in the Mendocino appellation of Northern California. All of the grapes that go into our wines are estate grown, and hand-picked from family owned and operated vineyards that date back to the 1950's. In addition to our organic certification, Girasole wines are also vegan friendly and are grown in GMO-free Mendocino County.